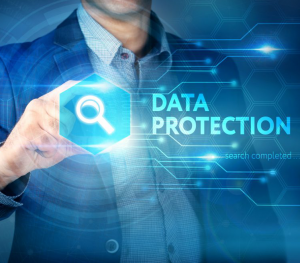 Stories of data breaches, ransomware, and hacking fill the newspapers and television news broadcasts. Cybercrime is a constant threat to all businesses today. It has become an automated, sophisticated and professional enterprise. The answer to these troubling realities is managed security.
Data security is now a board-level concern and the responsibility of everyone. The consequences of a data breach are severe.
In fact, no point security technology will fully protect you. You now need ongoing security practices where security is a part of everyone's job, led and monitored by qualified IT security professionals.
How do Fingal Computers can help you?
By implementing an aggressive network security strategy for our clients that includes: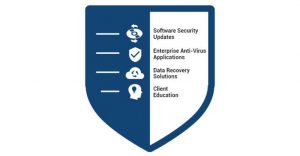 Software Security Updates – Proactive patching and updating all your software and applications to close vulnerabilities
Enterprise Anti-Virus Applications – Deployment of a robust anti-virus software solution, that's configured to most effectively protect your network and data
Data Recovery Solutions – Disaster recovery and data backup solutions help guarantee network uptime and business continuity if ransomware or other malware should strike
Client Education – Education is key to helping our clients understand the latest in network security best practices and minimizing human error
Give Fingal Computers a call on: 01-846-4415
Virus Removal, Computer Security, Hardware Repair, Non-Starting PC, Computer Clean-Up, Tune-Up Service, Broadband problems, Email Problems, Advanced Data Recovery, Backup Solutions, Networking, VPN, Server Solutions, Laptop Repair Laptop Support, We fix Eircom wireless, We fix UPC wireless, We fix Vodafone wireless, Mac Repairs, Computer repair North Dublin, Laptop repair North Dublin, Computer repairs Dublin, Laptop repairs, Fix computer North Dublin, PC repair, Apple Mac repair, PC repair Dublin, Apple repair Dublin, Dell laptop repairs, Computer repair Dublin, Laptop repair Dublin, Home computer repairs, Home pc repairs, Fix computer Dublin, Computer repair and laptop repair Dublin Northside, Glasnevin, Clontarf, Swords, Malahide, Finglas, North County Dublin, Kilbarrack, Baldoyle, Castleknock, Blanchardstown, Phibsborough, Howth, Portmarnock, Artane, Beaumont, Santry, Ballsbridge, Blackrock, Monkstown, Donnybrook, Sandymount, Dun Laoghaire, Ranelagh, Rathmines, Rathgar, Crumlin, Terenure, Computer repair docklands, Computer call out Dublin