We can restore data from various devices from Windows to Mac, everything can be recuperated.

At some point in time, everybody who owns a computer will experience the trials and tribulations of tough drive failure. For many years, the need to recuperate data that has been lost or damaged has actually made data recuperation such an extremely important property.
In some cases, due to age or bad parts, the aperture arm in the tough drive can fail, or the plates can end up being damaged and lose the data that they hold.
If you cannot recuperate the details with software application, call on: 01 846 4415 or bring your PC/Laptop to Fingal Computers where we can sort out your PC issues in our workshop.
One of the vital advantages of data recuperation is the reality that details can also be obtained from the reuse bin. Partition recuperation, and even information that has been lost somewhere on the disk can be retrieved too. Although it might seem like your information is gone forever the specialists that focus on data recovery can obtain it.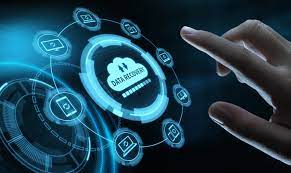 Those of you who have numerous difficult drives in your computer, can rest assured that RAID configurations can also be recovered. If a single difficult drive on the RAID setup fails, the RAID setup will take in the blow and there will not be a loss of data.
Anytime your disk drive takes place to crash or breakdown, information recuperation exists to assist you return your files. Whether they are personally files or crucial files that are requirement for business– you can put your trust in information recovery and know that you'll get everything the back the method it was.
For many years, the requirement to recover information that has been lost or ruined has made data recuperation such a really important asset.
If you cannot recuperate the details with software application, you'll require to send out the difficult drive off and have it either reconstruct or have specialists recover your data.
If you've had a computer system crash, you'll require to send the tough drive off to have the information recovered by our technicians.
Even though it might appear like your data is gone for life the technicians that specialize in data recuperation can retrieve it.
---
Virus Removal, Computer Security, Hardware Repair, Non-Starting PC, Computer Clean-Up, Tune-Up Service, Broadband problems, Email Problems, Advanced Data Recovery, Backup Solutions, Networking, VPN, Server Solutions, Laptop Repair Laptop Support, We fix Eircom wireless, We fix UPC wireless, We fix Vodafone wireless, Mac Repairs, Computer repair North Dublin, Laptop repair North Dublin, Computer repairs Dublin, Laptop repairs, Fix computer North Dublin, PC repair, Apple Mac repair, PC repair Dublin, Apple repair Dublin, Dell laptop repairs, Computer repair Dublin, Laptop repair Dublin, Home computer repairs, Home pc repairs, Fix computer Dublin, Computer repair and laptop repair Dublin Northside, Glasnevin, Clontarf, Swords, Malahide, Finglas, North County Dublin, Kilbarrack, Baldoyle, Castleknock, Blanchardstown, Phibsborough, Howth, Portmarnock, Artane, Beaumont, Santry, Ballsbridge, Blackrock, Monkstown, Donnybrook, Sandymount, Dun Laoghaire, Ranelagh, Rathmines, Rathgar, Crumlin, Terenure, Computer repair docklands, Computer call out Dublin
---