Does your laptop need repair?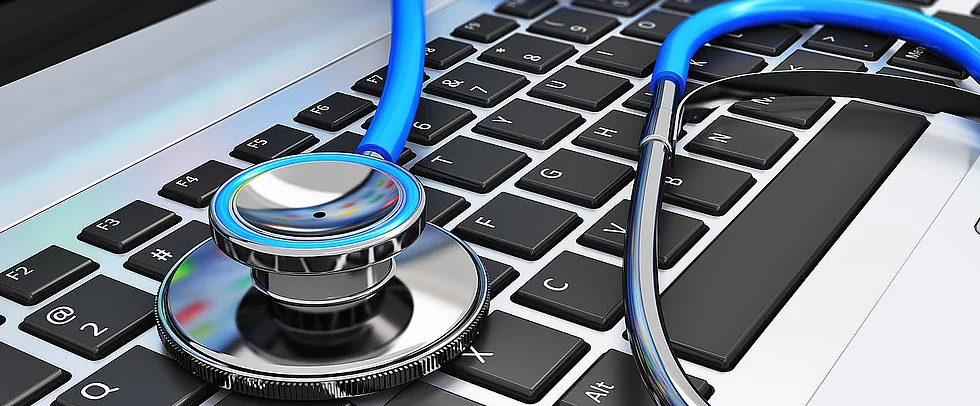 Don't worry! We are friendly and qualified technicians offering laptop repairs in Malahide Co. Dublin with a dedicated and friendly team on hand to fix a wide range of problems both big and small.
We can sort out your computer problems:
Broken screen

In many possible ways, the laptop screen will be going to fail. In any kind of laptop screen distortion, firstly should have to diagnose the issues, it is either crack or defect. The most common cause of replacement is screen broken or crack, which is directly related to physical damage. In addition to this, many defects like the vertical/horizontal line on the screen, blank display, flickering, pixel defect, dirt, etc could be the possible reasons for the screen replacement. We can examine your laptop to find out what the problem is and replace any faulty parts.
Dropped your Laptop?
We always test your hard drive first before we replace the screen!!!

Your laptop keyboard stop working? Or maybe a few keys are damaged and not functional. We can fix all of your keyboard issues.
At Fingal Computers we stock most laptop keyboards and can often replace them with unbeatable speed and on same day service.
From spills to broken keys, missing keys, sticky keys, worn keys, broken keyboard backlights or broken space bars
Our convenient laptop keyboard repair/replacement service is quick, affordable and with a guarantee.
Virus Removal

Do you have a virus on your device? Is your computer slower than normal and want the peace of mind? Choose this service and I can help get your devices virus free and back to top speed.
Replacement batteries
Laptop batteries need to be replaced over time as they lose their ability to hold a charge. We can supply replacement batteries for a range of laptops, just call us for a price.
Memory upgrades

Computer running slow? New software or more demanding tasks can be very slow on some laptops. Increasing the memory can help your laptop run more applications at the same time or handle memory intensive tasks like photo editing.
Power connection repairs
Laptop power connections can get damaged through constant moving of your laptop. We can repair your existing connection or, if necessary, replace the connection with a new one.
Motherboard failure

If a faulty Motherboard is your problem you need an expert to diagnose it. Symptoms include the PC simply will not start, a beeping coming from inside of the PC with no display on screen, hardware not being recognised: missing drives, USB ports malfunctioning etc.
---
Laptop Repair Dublin
Call Ronan, Paul or Gregory on 01-846-4415
Email: info@fingalcomputers.com
---
Hardware and Software Installation
Bought new software or hardware?
Need some assistance getting it installed?
We can help with installation of any hardware or software.
Then give Fingal Computers a call on: (01) 846 4415.

---
Our Laptop repair service covers most areas in Swords including Applewood, Airside, Boroimhe, Ridgewood, Rivervalley, Rathbeale, Seatown, Lissenhall, Swords Village, Forest Road and Drynam Road.
We have been serving the Swords area since 1996. We repair and support nearly all brands of laptop including Apple Mac, Sony Vaio, Dell, HP, Fujitsu, Lenovo, Toshiba, Samsung and Asus.
Our business I.T. support service can help you with Sage, ROS, Thesaurus Payroll software, ROS, Office 365, iCloud, Google Docs, Gmail, Outlook and all aspects of computer networking. Call: (01) 846 4415